Scotland Publishes New National Transport Strategy for Public Consultation
Europe, Transportation, August 1 2019
The Scottish Government has published a new National Transport Strategy for consultation, which it described as a step-change in the country's approach to transport for the next 20 years.
It said the strategy 'aims to protect our climate and improves lives' and details how the transport system 'will deliver better outcomes for citizens and businesses by promoting equality, taking climate action, helping our economy prosper and improving our health and wellbeing'.
Officials said the strategy redefines investment priorities and introduces more accountability with proposals for Citizens' Panels and a new delivery board.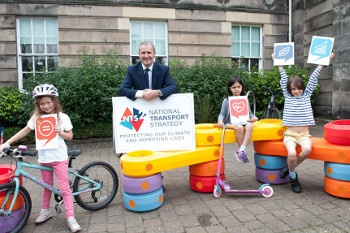 Michael Matheson cabinet secretary for transport, infrastructure and connectivity (pictured), said: 'The National Transport Strategy sets a clear direction for a future where we have a sustainable, inclusive and accessible transport system that helps deliver a healthier, fairer and more prosperous Scotland.
'We all have a stake in our transport system as we choose how we want to travel. I would encourage everyone with an interest to consider the new Strategy and to join the conversation.'
The strategy highlights 'a number of positive trends in transport' in recent years including an increase in rail travel and falls in reported road casualties but adds that 'Scotland's transport system continues to face a number of challenges: many people encounter problems when trying to access the services they need; businesses still face congestion and delays when reaching their customers; and vehicles continue to emit greenhouse gases and pollute the places we live and work'.
It states: 'If this Strategy is to be a catalyst for change and deliver our vision and Outcomes it must successfully tackle these challenges.'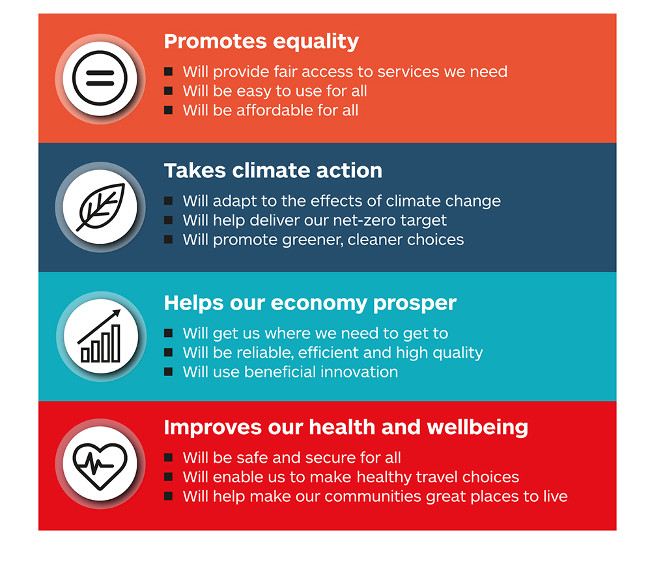 To coincide with the document launch, five new active travel projects have been given the go ahead through the Places for Everyone fund, which is managed by walking and cycling charity Sustrans Scotland.
This will see almost £60m being spent on new infrastructure in Perth, Edinburgh, Glasgow (two projects) and Arbroath over the next five years.
Sustrans Scotland director Grace Martin said: 'We are delighted to announce the projects that will be supported by Sustrans' Places for Everyone programme, funded by Transport Scotland. Five large scale projects that will make a real difference to the residents of Perth, Glasgow, Edinburgh and Arbroath.'